---
Lochwood Learns: Composer - George Gershwin
---
Lochwood Learns: Instruments of the Orchestra
Our KiddyKeys instructor, Miss Amber, sent over a video for you to watch about the instruments of the orchestra and also requested you to submit your work that she explains in the first video. Submit work to: https://www.dropbox.com/request/J0fWMlq2VhotOda6yMoP
---
Lochwood Learns: Intro to IPA
---
Lochwood Learns: Music vs Art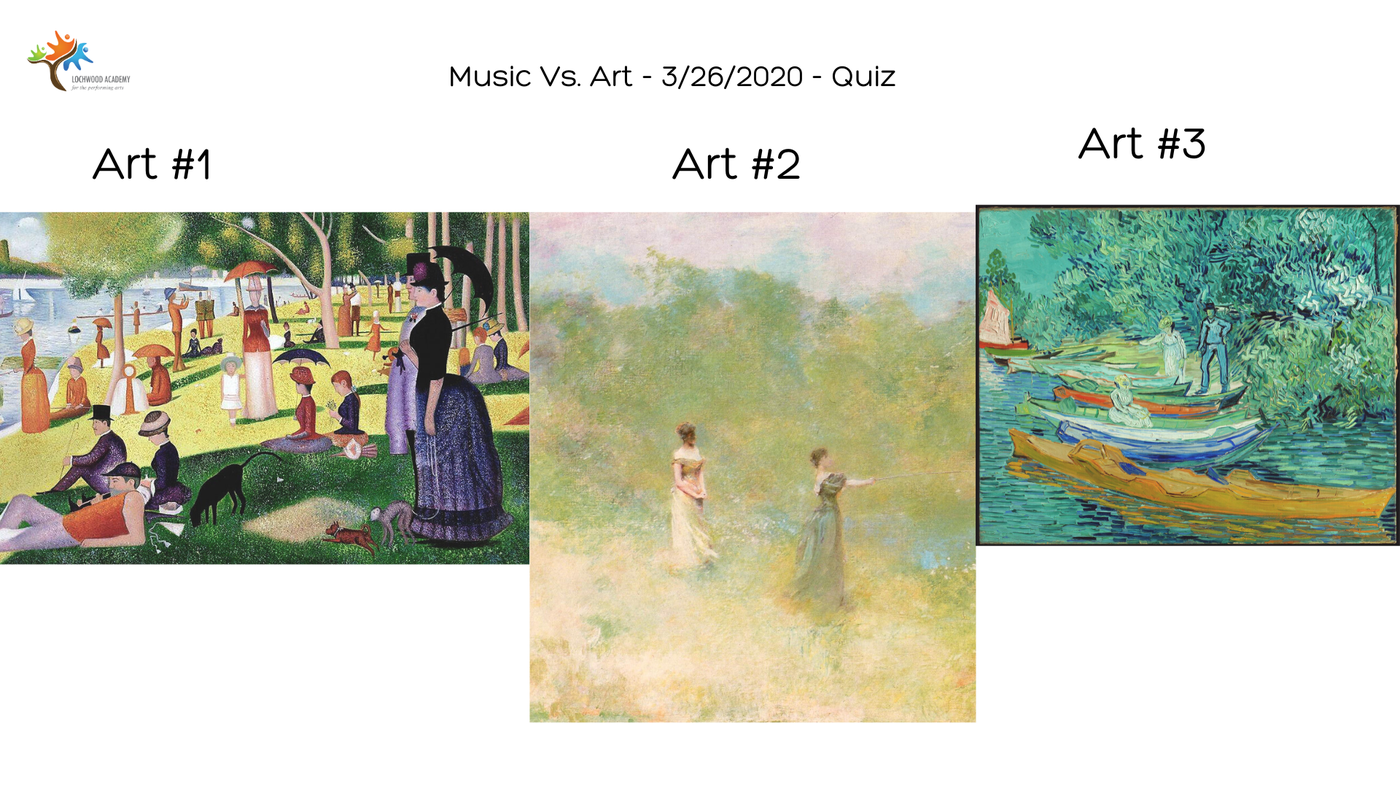 ---
Lochwood Learns: World Music - Japan
---
Lochwood Talk: Improvisation
---
Lochwood Talk: Vocal Health - Speaking
---
Drama: Poetry Director Game
---
Choreography Challenge
Listen to this music and create your own choreography and send us a video back. It doesn't have to be the full song... it can be a verse or just the chorus.
Upload your video to Dropbox via https://www.dropbox.com/request/J0fWMlq2VhotOda6yMoP. You do not need an account to upload.
---
Lochwood Talk: Guitars & Strings
---
Submit Content
---
Footnotes:
These resources are for educational purposes only during the Corona Virus weeks that we are closed.
Resources Used:
Piano Teacher's Resource Kit by Karen Harrington
Music Puzzlers by Kellman
Meet the Great Composers by Montgomery & Hinson
RCM Celebrate Theory Level 3, 4, 6
Let's Learn Music by Hascall
The Music Book by Stead
Essentials of Music Theory Teachers Activity Kit by Surmani, Surmani & Manus
Museum Masterpieces by Catherine Rollin
The World At Your Fingertips Book 1 & 2 by Brener & Lau